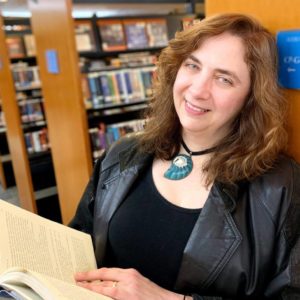 Anthea is an individual of varied talents:  voice over artist, narrator, teacher and lecturer.  Anthea has received extensive coaching with top local and national talent.  Locally she studied under Mike Doran.  Most recently, she has trained extensively under legendary VO artist Marc Graue in Burbank, California.  Under Marc, she has been coached in the areas of commercial, narration, animation and video game voiceover techniques.
Her most recent voice over projects include advertisement for the Metro Home and Garden Show.  For the past 5 years she has been the intro and fill voice for the Parsec nominated Babylon Project Podcast.  Her audiobook work can be found on Audible and Amazon.  Amongst other work, she is the voice of U.S.A. Today best-selling author Josie Riviera's Cherish Series.
Anthea brings a voice that is both very easy on the ear and is extremely flexible.  She can project everything from professional authority to light fun to custom characters for your project.  She is also highly responsive to direction and can quickly provide just the right sound you seek.  Whether it's a business presentation, commercial, animation, podcast or audiobook Anthea has a voice for your needs.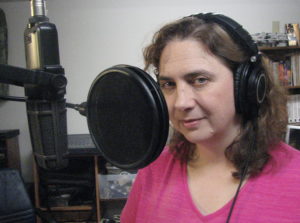 Anthea has a fully equipped studio and can provide tracks in all major formats.  Delivery can be made by email, FTP, cloud, CD or digital media at the client's preference.  She is centrally located in the Midwest which allows easy accommodation of time zones and permits easy travel.
Contact Info
You can reach Anthea for your next project in any of these ways…